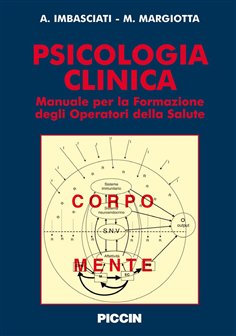 Clinical Psychology for Health workers training
Volume chapter author (s):
Imbasciati A., Margiotta M.
The progress of medicine has made the medical profession highly technical and fragmented in may different specializations, thus decreasing the spaces where a doctor can practice that human care which used to characterize his role. Complementarily, other helping professions have been enhanced, first of all nurses, and many other health graduation programmes (three- and now also five-year) have been created. The dimension of "human" care that the physician can no longer carry out is transferred to these "new doctors". "Rehumanizing medicine" and reducing the "medicalization" of health services is a project in people talk about.
Clinical Psychology and neuroscience have shown how the relationship between patient and helping professionals can have either a therapeutic and biological effect –through psychosomatic modulation– or a iatrogenic effect. Implementing health care based on good caring, rather than just on treatment, does not therefore simply aims at putting the patient at ease, but is a therapeutic obligation. For this reason it is necessary to train competent staff: different psychological disciplines, along with sociological, anthropological and pedagogic ones, have in fact been introduced in thirteen of the twenty-two health degree curricula. This book aims to offer the indispensable scientific basic training to the helping professionals that will allow them to understand what the relationship with the patient should be, so as to produce healing psychosomatic effects and to avoid the iatrogenic effects of health organizations. It also criticisizes the Italian Health Care and the current lacking university training.