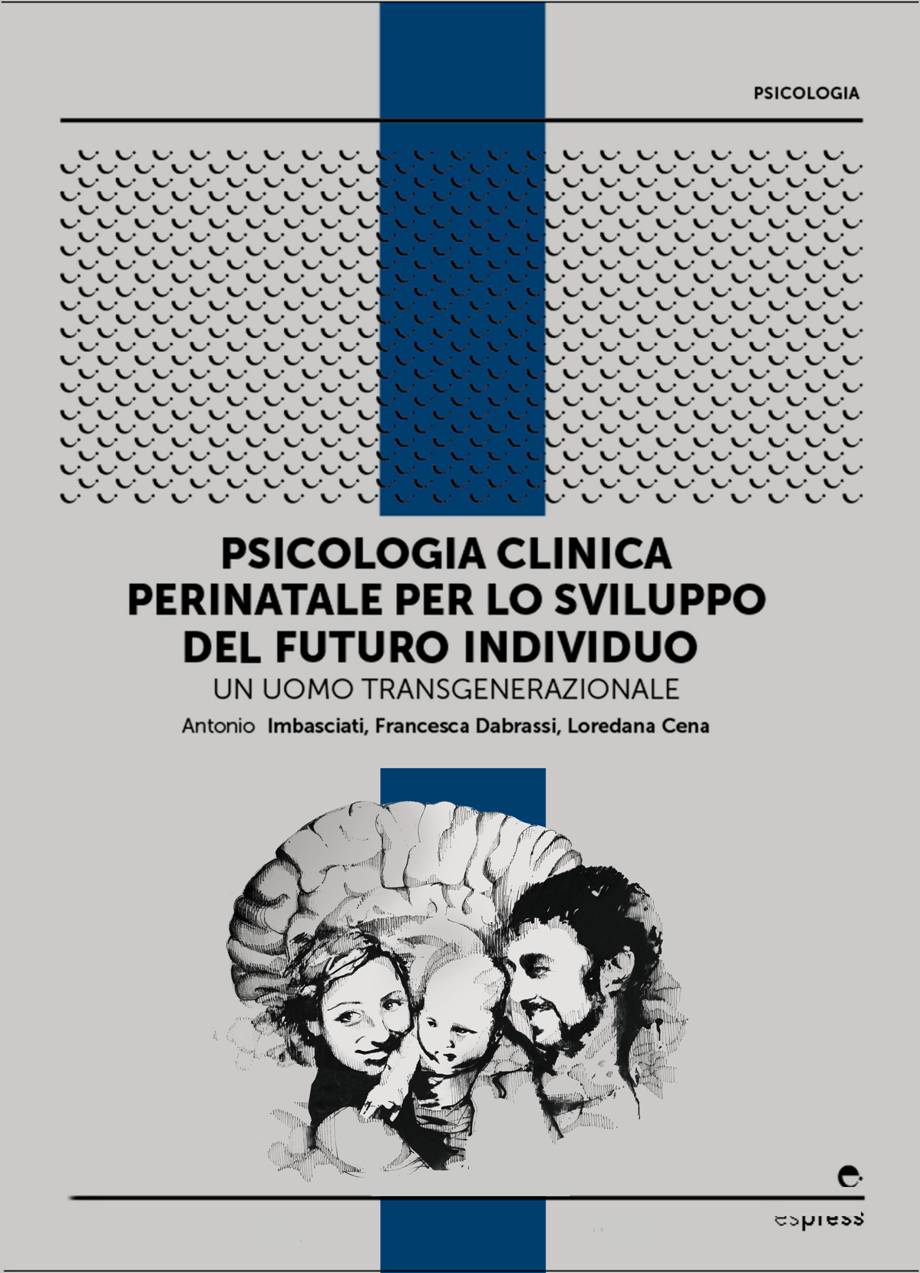 Perinatal Clinical Psychology for a futur Person: a transgenerazional man
Volume chapter author (s):
Imbasciati A., Dabrassi F., Cena L.
Newborn neurological development doesn't happen owing to a genetic nature, but on the basis of the specific parental-caregivers caring each baby can have. First brain (right hemisphere) is constructed on this basis and it conditioned every child learning: each first learning will conditionate the subsequent ones. In such a way individual's mind is constructed, and each person has its specific character, personality, behaviour. Nobody has a mind equal to another one, as nobody has a brain which can be equal to another one. Every child/parent interaction is the medium from which child learns and from which its mind is constructed: a non verbal dialogue builds baby's and child's mind. Parents mind's structure plus environmental situations determinate the future individual's mind and every future adult in the same way will determine mind's structure of his sons. In this transgenerational transmission each individual mind may be optimal or dysfunctional and pathological. A Perinatal Clinical Psychology may promote a specific caring of parents in order they may improve their parental dispositions, so that they may generate best children, or pathological developments may be avoided. From here may be generated humanity qualities of our future civilization.